Skip to Content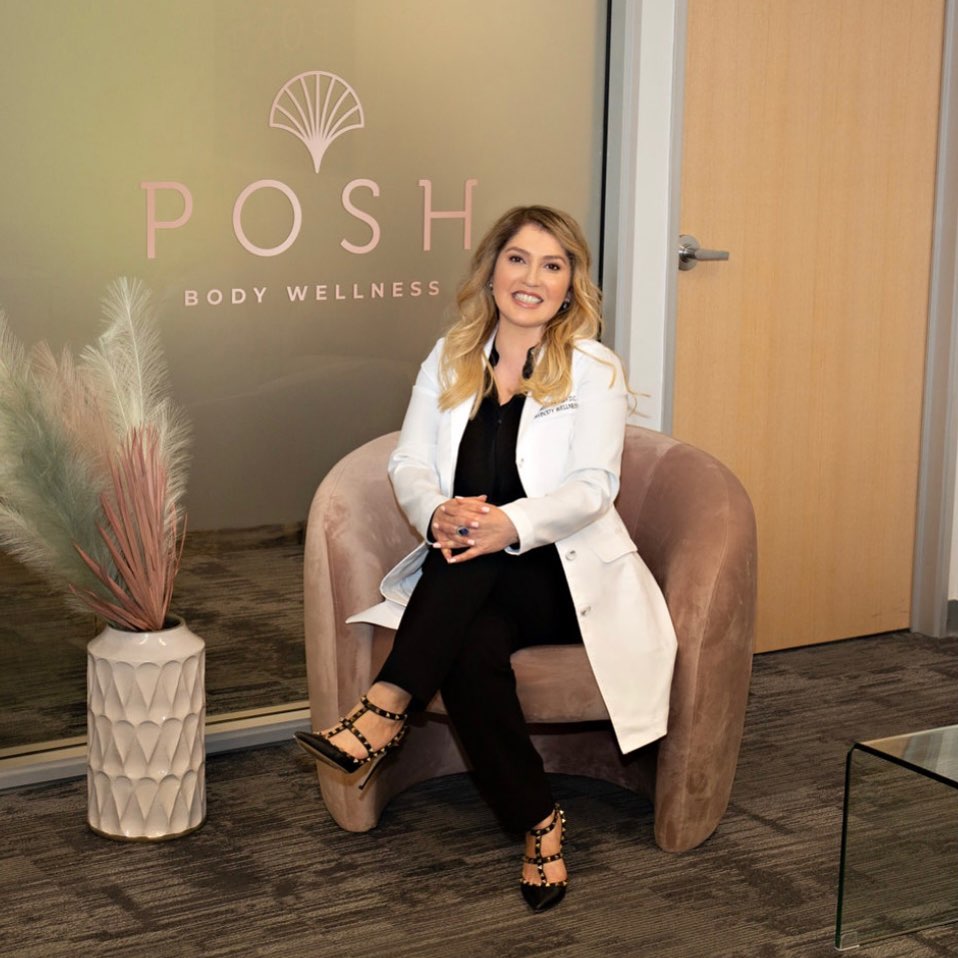 Your Premier Body Wellness Destination
Dr. Nasim Pedram is the founder and CEO of Posh Body Wellness, your premier body wellness destination in Westlake Village CA. She received her doctorate in Chiropractic Medicine from Southern California University of Health Sciences. She has more than ten years of experience treating a variety of patients such as athletes, celebrities, children and adults with musculoskeletal concerns.
The Mind-Body Connection
Dr. Nasim utilizes a holistic approach in treating her patients and understands the importance of the Mind-Body connection. She has a variety of adjusting skills which include non-force, diversified and gentle techniques to ease patients of pain. She uses her expertise to diagnose and treat the root cause of the discomfort. She engages and connects with each patient and believes in the power of positive energy.
Dr. Nasim has always had a lot of passion for beauty and wellness. She started POSH Body Wellness to be able to offer more treatment options to her patients and help them feel more confident in their own skin.
She cares for her patients deeply and would love to be a part of your wellness journey!
Testimonials and Reviews
Posh Body Wellnness always appreciates feedback from our valued patients. To date, we're thrilled to have collected 27 Google reviews with an average rating of 5 out of 5 stars. Please read what others are saying about Posh Body Wellness below, and as always, we would love to collect your feedback.
I'm so glad I came across POSH Body Wellness. Dr. Nasim & Kristen are the best! They are so knowledgeable, professional, and friendly. The ambiance is very clean and comfortable and I just LOVE the way I feel post appointment! Their treatments are so effective and they keep me feeling brand new. Thank you Dr. Nasim & Kristen!
I love this place! I've had nothing but beautiful results since I've started treatments with Dr. Nasim and her staff. I'm usually skeptical when it comes to anything cosmetic but these treatments really work and I'm in so happy with my results. I also enjoy the vibe of the office and chatting with Dr. Nasim. She's honest about how her treatments work and very knowledgeable. I highly recommend!!
Posh Wellness has been an extraordinary experience! The Emsella chair is my favorite new feature in wellness. Dr Nasim is extremely knowledgeable in her work and super fun and enthusiastic to be around. The services are top notch from wrinkle reduction, body contouring & slimming, lymphatic drainage (I'm going to do next), pelvic health (which is going great for me!) If you're looking for a new you this new year, Posh is the place!
I always enjoy going to Posh Body Wellness and seeing Dr. Pedram. Firstly, Dr. Pedram provides thoughtful and skilled care when administering treatments. Secondly, the treatments I have received have helped to improve my overall wellness. I primarily visit Dr. Pedram to have Emsella Chair treatments. Since using the Emsella Chair, my pelvic floor has strengthened and my incontinence symptoms have noticeably been relieved.
I have been going to PBW for about 1 1/2 years. Dr. Nasim is a great and amazing doctor. She always makes you feel right at home and listens to your needs. I hate to leave her office because she is like my second family. I always feel like a new person every time I leave. She has helped me tremendously to make me feel better about myself. Kaitlyn is also great and very professional. I definitely recommend PBW to all my family and friends!
I am so happy I found Posh! I'm doing the Venus legacy treatments and I love my results so far. Such a confidence booster for me. Such a cute vibe too!
Always a great experience at Posh Wellness. The team is friendly and professional. I've been using the Emsella Chair and look forward to trying their other treatments.
Dr Nasim is absolutely fabulous I love her and Kristen I've done several sessions at posh and have had amazing results I recommend Posh to everyone!!!!
Call Today and Find Your Path to Wellness