Skip to Content
Lymphatic Massage
Ballancer Pro® treatments
Relax, Reshape, Rejuvenate with Lymphatic Massage
Your health comes first and should be prioritized. Destress, detox, and boost your immune system with lymphatic massage by Ballancer Pro®.
The lymphatic system plays a vital role in our cardiovascular and immune health. When lymph fluid does not flow properly in your lymphatic system, toxins and waste accumulate, resulting in lymphatic congestion. A clogged or congested lymphatic system can lead to inflammation, swelling, bloating, lethargy and a compromised immune system.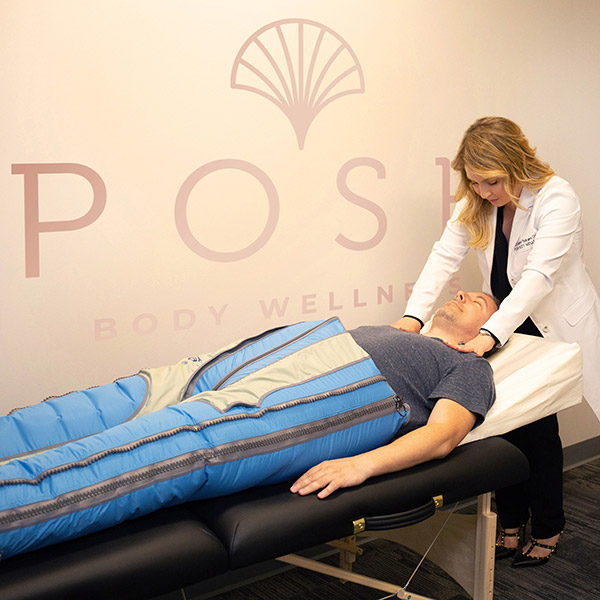 Ballancer Pro® Lymphatic Massage in Westlake Village, CA
Posh Body Wellness exclusively offers this revolutionary, FDA cleared lymphatic drainage system. Our Ballancer Pro® lymphatic drainage treatment is clinically proven to be up to 60 times more effective than manual lymphatic massage. It uses the most cutting edge technology to safely remove toxins from your body and boost your immune system.
Who is it for?
The Ballancer Pro® at Posh Body Wellness is for anyone looking for the safest and most relaxing way to achieve full body regeneration and for anyone wanting to improve overall health and wellness both inside and out.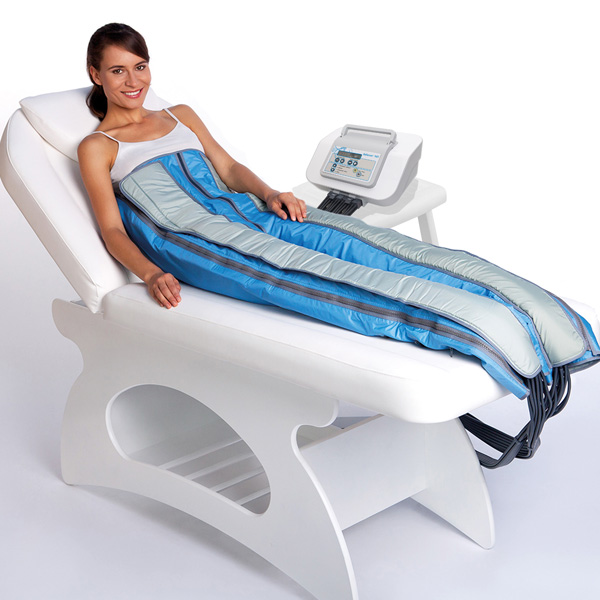 Lymphatic Massage is for everybody with a BODY!
When you want to look and feel your best and especially when time is of the essence: A wedding date, TV appearance, photoshoot, competition, or a special event, our lymphatic massage treatment is a MUST!
Not convinced? Ballancer Pro® is also known to benefit with:
Pre and post-cosmetic procedures
After any surgical procedure, liposuction or "mommy makeover", lymphatic drainage is highly recommended to help recover faster and to reduce inflammation and bruising:
Speeding up results after fat-loss procedures
The Ballancer Pro® is often combined with other body sculpting treatments to enhance the desired outcome after procedures such as Radio Frequency and Emsculpt.
Weight loss, Drop down dress sizes
Wellness and immunity boost
Improving circulatory and digestive systems
Relieving aches and pains from fibromyalgia
Reducing water retention and bloating
Ballancer Pro® FAQ
How does it work?
The Ballancer Pro® is the superior form of compression therapy. Immerse yourself into a specialized garment that consists of 24 air chambers that provide strategic sequential pressure that systematically works on every area of the body. This device uniquely uses Ballancer® Smart Technology™ to "learn" your individual size and apply accurate pressure to each chamber accordingly. While the pressure moves in a rhythmic, wave-like motion, each treatment provides maximum comfort and relaxation.
What should I expect?
The duration of each treatment ranges from 30-60 minutes with no downtime, in fact Ballancer Pro® reduces downtime from other treatments. Many clients actually fall asleep during their treatment because of the serenity and comfort effect this treatment provides. After receiving this ultimate form of self-care, you will immediately feel lighter and tranquil after your first session.
How does the Ballancer® Pro compare to manual lymphatic massage?
The Ballancer Pro® is known to be "The Rolls Royce of lymphatic massage" for a reason. This FDA cleared, medical grade device applies precisely calibrated pressure with every inflation and deflation on every area of the body. The system gently and thoroughly aids in the release of fluids and toxins more effectively than one pair of hands could do in one session.
Does it use heat?
Heat is not used for this treatment. Air systemically fills and empties the chambers within the garment in a rhythmic motion, giving you a soothing massage.
What areas of the body does it treat?
Our lymphatic drainage treatment works effectively on the legs, thighs, hips, stomach, and buttocks. It also works on the upper body, arms and back.
How much is a treatment?
$150 (30 mins)
$250 (60 minutes)
Do you have any promotions?
Yes. Click here.
How long is each treatment?
30-60 minutes
Is Ballancer Pro® right for you?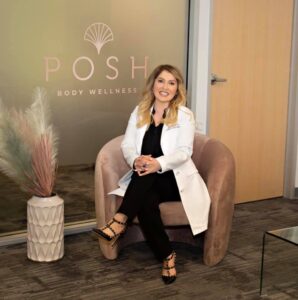 Call (805) 852-5251 or click the button below to request a Free Consultation with Dr. Nasim Pedram in person at our office. She will review your medical history and discuss your needs and goals.
She received her doctorate in Chiropractic Medicine from Southern California University of Health Sciences.
She has more than ten years of experience treating a variety of patients such as athletes, celebrities, children and adults with musculoskeletal concerns.