Skip to Content
Cellulite Reduction
Best cellulite treatment in Westlake Village, CA
We can all agree on the importance of having the appearance of healthy skin. It makes us feel good about ourselves and perhaps how others look at our thighs, legs, hips, buttocks and stomach. It goes without saying, though, aesthetic beauty is the eye of the beholder.
Let's take a look at the common skin condition of cellulite.
While many factors can trigger cellulite, millions of people every year undergo non-invasive cellulite treatments to reduce it. Cellulite can't be removed immediately or permanently, but it can be decreased in the short term.
How can you benefit from a cellulite treatment plan?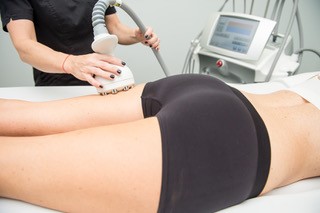 90% of women complain about their cellulite at some point in their lives. Cellulite is due to many factors such as genetics, diet, hormonal changes, and lifestyle.
At Posh Body Wellness, we utilize Venus Legacy™, an advanced technology targeting underlying fat cells, meanwhile boosting collagen and improving the appearance of dimples and bumps. The results are smoother and firmer-looking skin. Get rid of loose or saggy skin caused by cellulite.
Can be done on your lunch break
Safe for all skin tones
Comfortable treatments with no downtime
Noticeable results can be achieved between 6-8 treatments
How is Venus Legacy different from other cellulite reduction options?
At Posh Body Wellness, a top-rated medical spa located in Westlake Village, CA, we offer Venus Legacy™, a cellulite treatment solution that uses both radio frequency and electro magnetic fields to help trim down and tighten up those annoying bumps and dimples without surgery.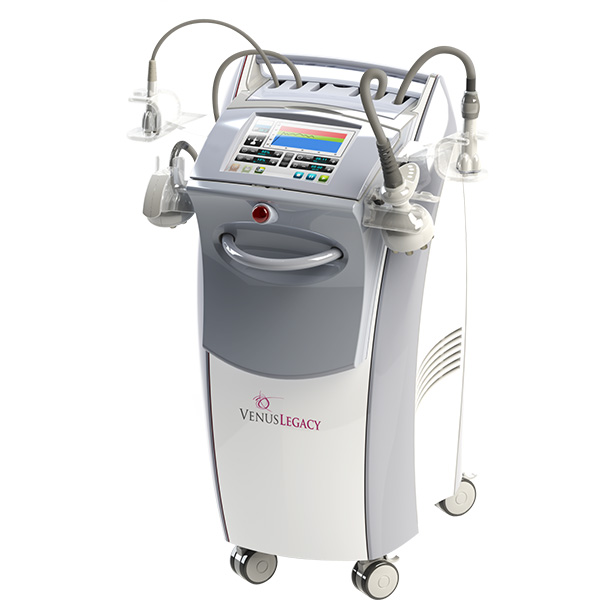 Before explaining what Venus Legacy is, it's important to list what it's not.
Not massage
Not a laser or light-based treatment
Not liposuction
Not a topical cream or oil
Not an injection
Not carboxy therapy
Not a surgical or invasive procedure
If you've tried any of the above options with little to moderate success to reduce mild to severe cellulite and want to try something different, Venus Legacy™ may be for you.
How does Venus Legacy help get rid of cellulite?
We said it before but it bears worth repeating now. No treatment will completely remove cellulite forever. But there are machine-based procedures that involve ongoing treatments that can help reduce the appearance of cellulite thighs and cellulite legs within months.
After 8-10 weekly treatments performed at our office, most of our patients see noticeable results.
They like how Venus Legacy helped trim down and tighten up cellulite on their thighs, legs, hips, buttocks and stomach.
3 months ago I began a series of weekly Venus Legacy cellulite treatments at Posh Body Wellness. I'm absolutely delighted with the results so far. My thighs and legs look a lot tighter after 10 treatments. No more cottage cheese! Dr Nasim was so kind and knew so much about how to get rid of cellulite. She answered all of my questions (which were a lot).
Cellulite reduction before and after photos
Take a look at these cellulite reduction before and after photos that highlight the incredible results you can get from Venus Legacy™ treatments at Posh Body Wellness in Westlake Village, CA.
Most of our patients receive 8-10 treatments per area. The exact number will depend on each individual person and the area being treated.
Appearance results are progressive over time. They can be enhanced with natural activities such as a healthy diet, taking anti-cellulite supplements and regular exercise. Cellulite can be worsened by consuming refined grain products and foods abundant in salt, sugar, trans and hydrogenated fats.
Is Venus Legacy right for you?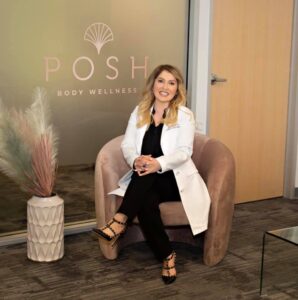 Posh Body Wellness is an Authorized Venus Legacy™ provider located in Westlake Village, CA. Patients requiring cellulite reduction treatments visit our medical spa from Thousand Oaks, Agoura Hills, Simi Valley and surrounding areas.
Call (805) 852-5251 or click the button below to request a Free Consultation with Dr. Nasim Pedram in person at our office. She will review your medical history and discuss your needs and goals.
She received her doctorate in Chiropractic Medicine from Southern California University of Health Sciences.
She has more than ten years of experience treating a variety of patients such as athletes, celebrities, children and adults with musculoskeletal concerns.