Skip to Content
Booty Lift
Emsculpt® treatments
Reap the Benefits of Squats Without the Workout

It is now possible to enhance your body physique without breaking a sweat. Completely upgrade your workout routine. Posh Body Wellness proudly offers Emsculpt®, a revolutionary and non-invasive booty lift procedure in Westlake Village, CA. The Emsculpt® buttock treatment provides a toning and lifting effect not achievable through any other current technology. Emsculpt® treatments are a safe and effective alternative to the traditional Brazilian butt lift procedure. If you're ready to augment the shape of your glutes, thighs, calves and arms with zero recovery time, Emsculpt® introduces a groundbreaking new way to bolster your confidence.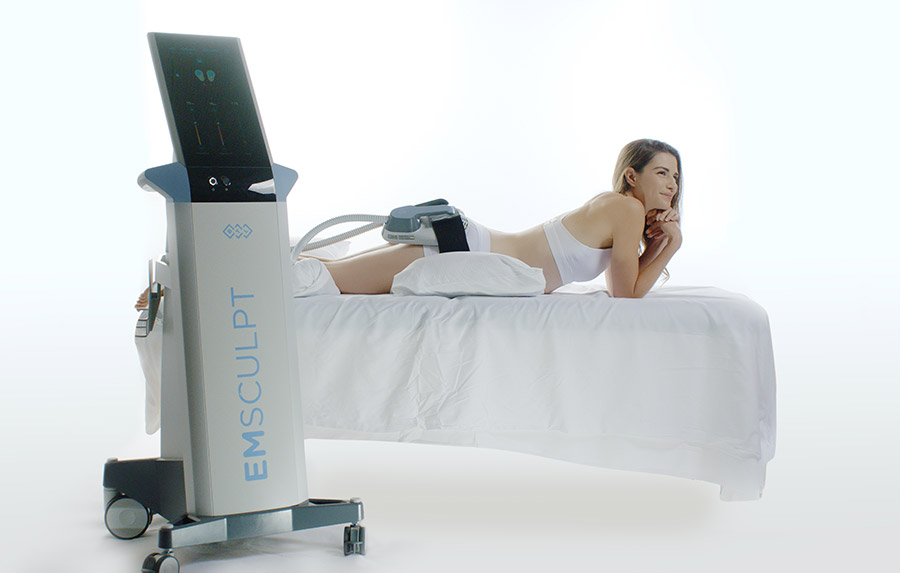 Emsculpt® Ushers in the Future of Body Shaping
Emsculpt® is gaining its notoriety for being the world's first and only non-invasive buttock lift procedure involving zero injections or incisions. The Emsculpt® treatment device induces muscular contractions forcing muscle tissue to adapt and remodel its inner structure, which helps increase the strength and tone of the gluteal region. Emsculpt® treatments help you achieve the toned, lifted results you're looking for without any recovery time. Imagine being able to do 20,000 squats in one 30-minute session – that's what Emsculpt® can do for you. If you're ready to shape, tighten, and lift your booty, contact Posh Body Wellness and get started today.
The Full-Service Posh Body Wellness Approach
With our advanced wellness and aesthetic treatments and services, we can refresh and rejuvenate your body in no time. We offer our exceptional services at reasonable prices to those in and around Westlake Village, and first-time clients receive complimentary assessments. Our professionals will cater to you at an individual level and address any concerns you might have by customizing your experience to fit your unique set of needs. If you live in or near Westlake Villages, call us today to become a happier, healthier version of yourself.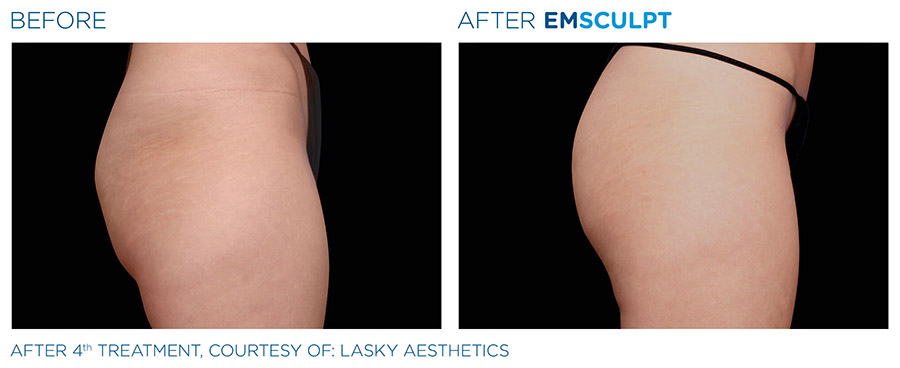 Is Emsculpt® right for you?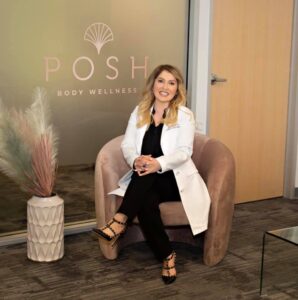 Call (805) 852-5251 or click the button below to request a Free Consultation with Dr. Nasim Pedram in person at our office. She will review your medical history and discuss your needs and goals.
She received her doctorate in Chiropractic Medicine from Southern California University of Health Sciences.
She has more than ten years of experience treating a variety of patients such as athletes, celebrities, children and adults with musculoskeletal concerns.