Skip to Content
Emsella
A Breakthrough Treatment for Incontinence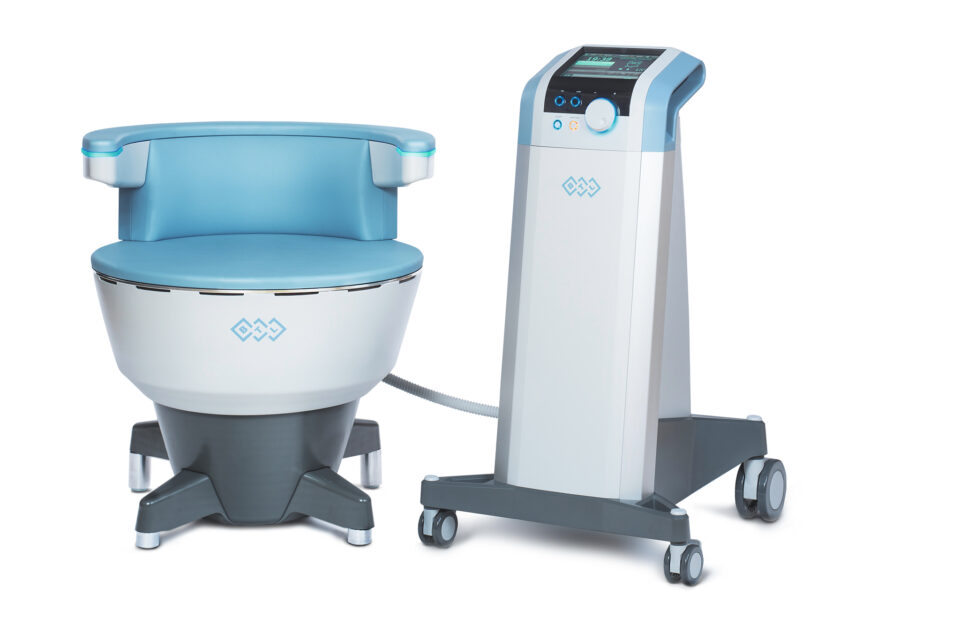 What is Emsella®?
Emsella®  was innovated by BTL, one of the world's largest manufacturers of medical aesthetic equipment. At Posh Body Wellness, Dr. Nasim and her team of medical professionals utilize this amazing technology to improve the quality of life for patients suffering from incontinence throughout Westlake Village, CA, and the surrounding communities.
Emsella is a revolutionary noninvasive treatment option for patients with incontinence. Emsella uses high intensity electromagnetic waves to stimulate muscle contractions in the entire pelvic floor without getting undressed. A single session is equivalent to doing 12,000 kegel exercises in only 28 minutes without any effort. Clinical studies show that 95% of Emsella users have reported significant improvement in their quality of life.
Incontinence in men and women can be caused by numerous physiological factors, including age, pregnancy, and injury, and can have a negative impact on our patients' quality of life. If you're missing important events, constantly anxious at a social gathering, or otherwise let incontinence control your life, then Emsella® treatments can help. Contact our team today to schedule your appointment. First-time patients will receive a free assessment.
How Does Emsella® Work?
Fully Clothed – Patients sit on a comfortable seat with their feet flat on the ground and legs shoulder length apart. You will remain fully clothed during the entire session. However, we recommend wearing comfortable, loose-fitting clothes.
Core to floor – Each session will give you thousands of Kegel-like contractions that will help strengthen your pelvic floor, increase blood flow and circulation. 75% of patients have reported a decrease in urinary leakage once treatment is complete.
FDA Approved – The Emsella® treatment has been approved by the FDA to treat incontinence in men and women.
Noninvasive – Emsella® is a comfortable and innovative treatment method that utilizes electromagnetic energy to stimulate and tighten your pelvic floor muscles.
Emsella® Treatment FAQs
Dr. Nasim and the highly trained medical professionals at Posh Body Wellness are always available to answer any questions you may have about our Emsella® treatment. This revolutionary option to treat incontinence has already helped many of our patients. Learn more about this life-changing solution.
How Many Treatments Do I Need? – When you schedule your assessment, Dr. Nasim will create a customized plan to ensure you get the best results. However, we normally recommend six sessions over a three-week period. Each session takes about 30 minutes.
When Will I Notice Results? – Some patients notice an improvement in their ability to control their urge to go in as few as one session. Each session will deliver improved results.
Does It Hurt? – Nope! As a non-surgical, non-invasive treatment, Emsella® treatments are a pain-free way to improve pelvic health. It is a uniquely intense treatment but extremely comfortable.
Is There Any Recovery Period? – As a non-surgical option, patients who choose Emsella® can resume their daily activities after the session is complete.
Choose The Premier Wellness Center In Westlake Village, CA.
Patients looking to regain control of their life choose Posh Body Wellness in Westlake Village, CA. Dr. Nasim and her team of professionals utilize cutting-edge technology to provide high-quality and effective treatment options for men and women. Emsella®is an easy and effective treatment option for strengthening the floor of their core. Roughly 95% of all patients have reported a significant improvement in their life. Emsella® was named the category winner for innovations in women's health by NEWBEAUTY in 2019. Contact Posh Body Wellness today to schedule your treatment.
Is Emsella right for you?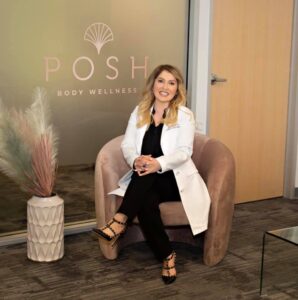 Posh Body Wellness is an Authorized Emsella® provider located in Westlake Village, CA. Patients requiring pelvic health and incontinence treatments visit our medical spa from Thousand Oaks, Agoura Hills, Simi Valley and surrounding areas.
Call (805) 852-5251 or click the button below to request a Free Consultation with Dr. Nasim Pedram in person at our office. She will review your medical history and discuss your needs and goals to customize a treatment plan.