Skip to Content
Body Contouring
Non-surgical body contouring in Westlake Village, CA
As we naturally age, maintaining a slim body can be hard. It seems everybody has an opinion about how to slim your arms, stomach, waist, hips and calves through exercise and diet. Even if you follow their fitness advice, it's still not enough to help you achieve a slimmer figure with a more defined shape.
If this describes your scenario, then aesthetic treatments (non-surgical procedures) may be the solution.
In the field of aesthetic medicine, body contouring machines are available to make it easier to improve your figure without surgery or downtime.
Let's look at Venus Legacy™, a non-surgical body contouring machine we use for in-office treatments.
How can you benefit from a body contouring plan?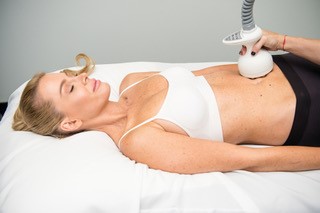 If you eat well and exercise but still need a little extra help this treatment is for you.
At Posh Body wellness, we offer advanced non-invasive technology to help you meet, the slimmer you. Our body contouring treatment delivers energy below the skin's surface and will help tighten your skin and contour your body.
Can be done on your lunch break
Safe for all skin tones
Comfortable treatments with no downtime
Treatment areas: Neck, Arms, Abdomen, and Thighs
How is Venus Legacy different from other body contouring options?
In the context of aesthetic medicine, body contouring means how to reduce cellulite and/or excess body fat using non-invasive therapy. It involves a device-based approach to contour your body when the skin starts to lose elasticity or shows early signs of sagging.
At Posh Body Wellness, a top-rated medical spa located in Westlake Village, CA, we offer Venus Legacy, a body contouring treatment that uses both radio frequency and electro magnetic fields to help tighten skin and reduce circumference.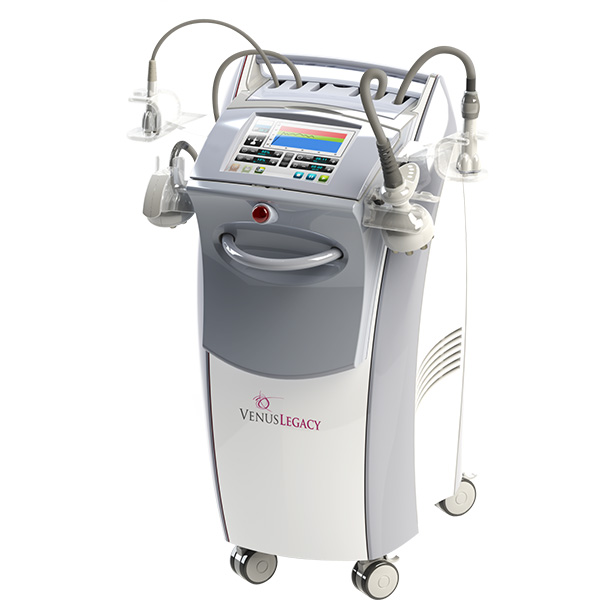 Venus Legacy treatments use advanced technology to deliver energy below the skin's surface. Therefore, its approach is completely different from other body contouring aesthetic products or services:
No body skin creams required
No shapewear undergarments needed
No surgery or anesthesia necessary
No injectables or needles used
Will Venus Legacy help contour my body?
It would be false to say claim Venus Legacy results are permanent. As with any aesthetic treatment, results vary depending on the person. Ongoing maintenance is recommended as your face and body continue to age.
But let's be clear, this doesn't mean that Venus Legacy stops working on your last session. In fact, your results will continue to improve for up to 3-4 months after your final treatment.
After 6-8 weekly treatments performed at our office, most of our patients see noticeable results.
They like how Venus Legacy helped contour their arms, jawline, abdomen and thighs.
I'm heading into my 5th week undergoing Venus Legacy treatments at POSH BODY WELLNESS and let me just say it's working! To be fair I should mention that I've been doing a series of dumb bells exercises between treatments. My arms are looking tighter and less flabby. I know it's not just because of the weights either. I have 3 more treatments to go and can't wait for even better results.
Body contouring before and after photos
Take a look at these body contouring before and after photos that highlight the incredible results you can get from Venus Legacy treatments at Posh Body Wellness in Westlake Village, CA.
Most of our patients receive 6-8 treatments per area. The exact number will depend on each individual person and the area being treated.
We have found patients who undergo Venus Legacy treatments while continuing to eat healthy foods and exercise regularly experience better cumulative results.
Is Venus Legacy right for you?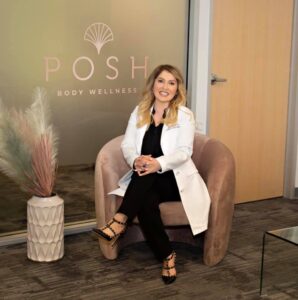 Posh Body Wellness is an Authorized Venus Legacy™ provider located in Westlake Village, CA. Patients requiring body contouring treatments visit our medical spa from Thousand Oaks, Agoura Hills, Simi Valley and surrounding areas.
Call (805) 852-5251 or click the button below to request a Free Consultation with Dr. Nasim Pedram in person at our office. She will review your medical history and discuss your needs and goals.
She received her doctorate in Chiropractic Medicine from Southern California University of Health Sciences.
She has more than ten years of experience treating a variety of patients such as athletes, celebrities, children and adults with musculoskeletal concerns.